Eddie Bulls Bites Cookie Dough (quantities of 6) with CBD
cbd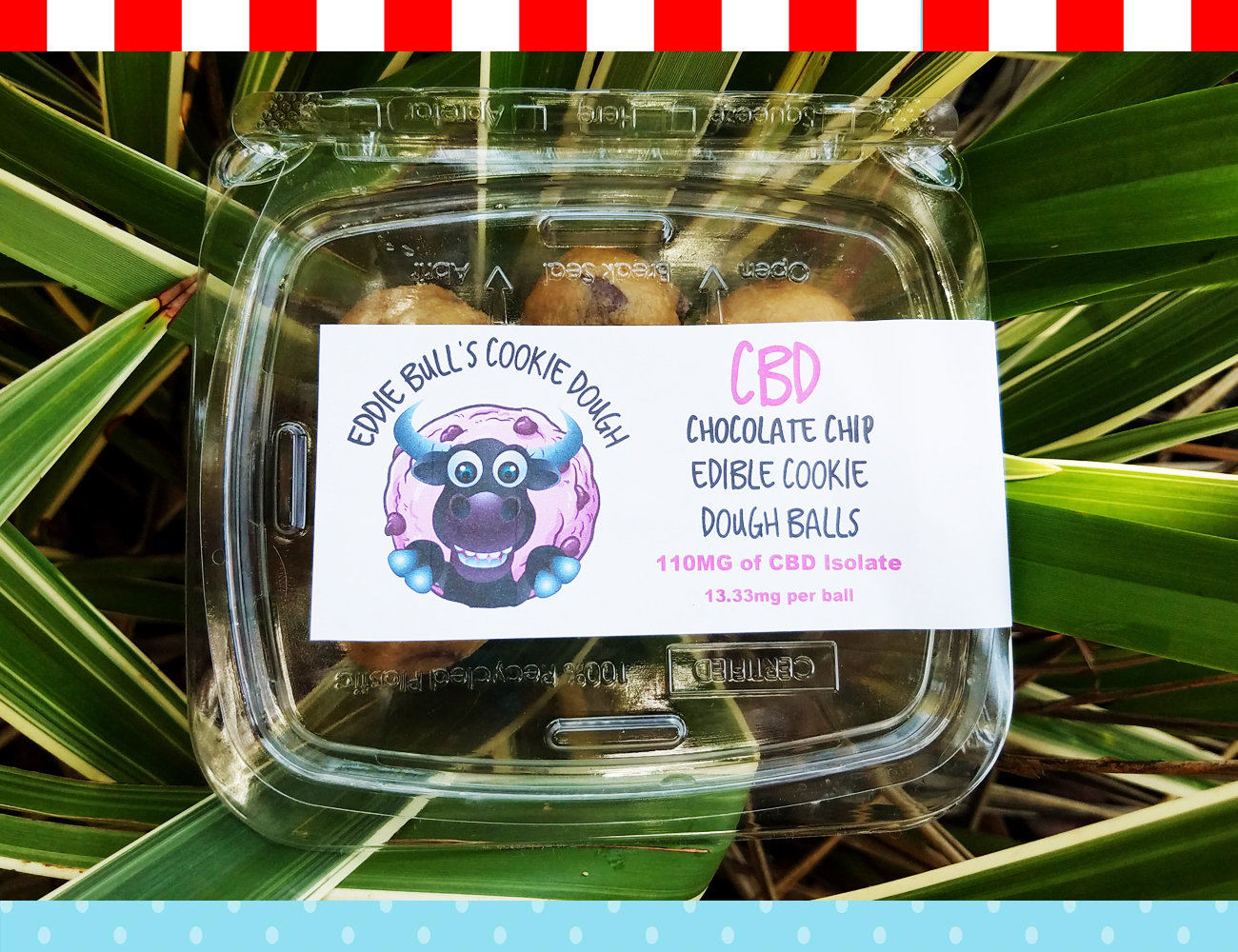 6 Yummy Eddie Bulls Cookie Dough balls with CBD. 110mg CBD per package. 18.33mg per ball.
Buy 4 get 1 free (use Promo code buy5).
CBD Cookie Dough Flavors:
Chocolate Chip: Hello edible cookie dough! Pick up a cold glass of milk and enjoy this classic cookie dough flavor in a whole new way.
Sprinkles: A Creamy rainbow infused dough that tells a colorful magical tale to your taste buds.

Multi Flavor: This dough is made to Melt in your Mouth and not in Your Oven".